"Smart" will be buzz word in Asia this year
The terms smart grids and smart cities have become more common in the past few years at a time of human being facing serious climate challenges. That's why two events will be taking place in Asia later this year focusing on smart solutions to our growing clean energy needs.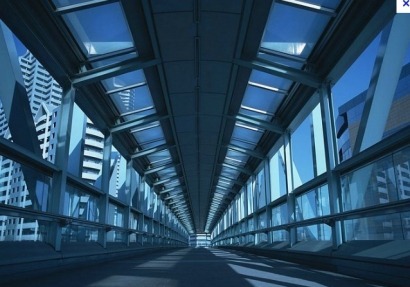 India now has the fifth largest electricity grid in the world and the world's third largest transmission and distribution network. However, the demand from increased economic activities and the rising living standard of population has led to a situation where the supply of energy falls short of the demand. India power industry are facing major challenges like huge supply shortfalls, power theft, poorly planned distribution networks and low metering efficiency and bill collection.
Therefore, the smart grid may offer India a unique opportunity to leapfrog into a vastly improved electricity environment. The immediate beneficiaries would be the people of India. The design of a sustainable smart grid model would also provide a blueprint for developing nations.
Follow the success of World Smart Grid Conference India Week organised in Mumbai last year, the SZ&W Group has announced that it will hold a 2nd event this year, this time in New Delhi.
Last year, over 220 participants and 50 senior India and international speakers and panelist across the industry value chain attended this important event, which is expected to be even bigger this year with a greater input from India's Ministry of Power and central regulation authorities. Speakers will include: P Uma Shankar, Secretary of the Ministry of Power and Sam Pitroda, Head India Smart Grid Task Force.
The 2nd World Smart Grid Conference India Week will also gather senior executives and officials from CERC, DERC, MERC, JERC and other State Electricity Regulatory Commission to express and exchange India regulator ideas on smart grid regulations with over 400 event participants.
Smart grids = smart cities
Earlier in the year, Shanghai (China) will play host to another "smart" event supported by China's MOHURD (Ministry of Housing and Urban-Rural Development) and MIIT (Ministry of Industry and Information Technology). Smart City Asia Congress 2012 will be held from 3 to 5 July.
Today's cities are experiencing significant transition – the urbanisation. This urbanisation is an unstoppable phenomenon. According to United Nations forecasts, the proportion of the human population residing in cities is expected to grow to nearly 60 percent by 2030 and to almost 70 percent by 2050.
To tackle the challenges arising from urbanisation, around 102 smart city initiatives worldwide have been undertaken. Just name a few: the Amsterdam Smart City initiative, Yokohama Smart City Project in Japan, Guangzhou Knowledge City in China, Songdo IBD Smart City, and Masdar City.
As well, the investment on Smart Cities is going to sky rocket. It is essential that cities connect to share best practices and explore together in becoming pathfinders for this new wave of technologies and services.
With these developments and know-how, Shanghai, the financial centre of China, will play host to Smart City Asia Congress 2012, allowing participants to meet with 200+ decision makers and senior executives from cities, local governments, smart technology companies from China, Japan, Korea, Singapore, India, Vietnam, Indonesia, UAE, the United States, Germany, UK, the Netherlands and elsewhere.
Source: Energias-Renovables